So you've probably reached this page because Netflix filters were able to detect that you use a VPN connection and blocked you by showing an error message saying your using a proxy instead of your desired content.
We also noticed an steep increase in customers saying they can't access Netflix when they use our VPN service. Unlike other VPN providers we decided to investigate and found a reliable solution our users can use.
After deep investigation, we found a solution, very easy to setup and available for all popular platforms, making it perfect for accessing Netflix on Browser, Android or iOS.
Netflix upgraded their VPN filtering tools VPN, and actually, there isn't a VPN provider who's able to provide a consistent reliable access to Netflix website, however there's a different approach you'll need to take in order to access their content. It is working flawlessly and worldwide. In other words, We allow anyone to access Netflix internationally!
A simple and powerful service built on 3 pillars
Still Have Questions ?
Contact us to get your answers.
30-Day Money Back Guarantee
Get a subscription today and get 30-Days money back guarantee, no questions asked. enjoy all your favorite apps and a limitless world of entertainment.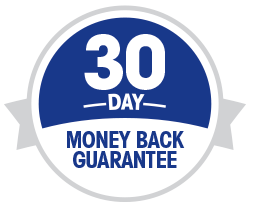 Choose your Plan
Pay for what you actually use. No hidden Charge!

$3.99/month
BEST OFFER
1 year Best Value Plan

$2.49/month
$47.88 $29.99 Billed Annually
Bi-Annual PLAN
6 months plan

$2.99/month
$23.94 $17.94 Billed Every 6 Months
Solved my issues. great support team which helped me to get started.
I was having issues accessing Netflix while using another VPN service. I signed up and tested their solution and it is working flawlessly.
Impressive. I never thought this would be the way to unblock media and streaming.